Tjillari Justice Aboriginal Corporation (ICN 8195)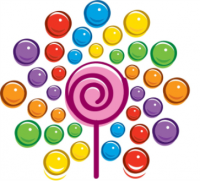 Tjillari Justice is a social trans-formational enterprise established to break the cycle of inter-generational offending. Based on sound research and data we have established an early intervention program to address the developmental need of Aboriginal children with toxic stress and neurological impact (healthy brain development) associated with parental incarceration. We aim to build resilient children and strong families through educating their parents and giving them skills to address the behaviors caused by these stressors. Early intervention has been found to be a major factor in diverting our people away from the justice system.
Timezone:
Australian Eastern Daylight Time (AEDT)
Australian Capital Territory
Salary and conditions:
volunteer (no sitting fee)
Directors meetings are usually held every second month and take about two hours. You may be required for engagements between meetings and involvement in projects.
The corporation's rule book sets out the rights for independent directors. They have the same rights as member directors.
Job description/overview:
Tjillari Justice is undergoing change as the demand for its services increases and is seeking expressions of interest from Independent Directors to assist us to grow and steer the corporation's future directions.
The corporation is looking for people that:
are prepared to commit to the vision, goals and values of Tjillari Justice
have an understanding and knowledge of the transformational social enterprise model of operation
have a background and expertise in:

Business management, financial management, public administration
Education and Training
Early childhood development
Legal and justice issues
Health and community development

are familiar with or genuinely willing to learn about contemporary Aboriginal and Torres Strait Islander issues.
Previous experience in a director role will also be highly regarded.
Full details about the appointment can also be viewed at Independentdirectory—a free online service matching skilled directors with Aboriginal and Torres Strait Islander corporations
Contact person and how to apply:
Email a copy of:
your current CV
an expression of interest (maximum three pages) demonstrating how you meet the selection criteria