Yawoorroong Miriuwung Gajerrong Yirrgeb Noong Dawang Aboriginal Corporation (MG Corporation) (ICN 4597)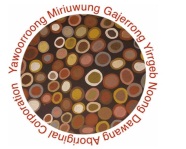 Located in Kununurra and representing the interests of the traditional owners of the surrounding areas, the Miriuwung and Gajerrong (MG) peoples, MG Corporation is the leading Aboriginal organisation in the East Kimberley. MG Corporation is committed to achieving a healthy, wealthy and culturally strong MG community through the protection of native title rights as well as the promotion of economic and cultural prosperity for these traditional owners.
Employment package:
MG Corporation's PBI status allows employees generous salary sacrificing options
vehicle provided
significant rental subsidy
Job description/overview:
MG Corporation is seeking an experienced, inspirational and resilient leader with the ability to think strategically, develop creative solutions and adapt rapidly to solve challenges for the organisation. The successful applicant will have proven business development capabilities and be an outstanding communicator who is able to build and maintain strong relationships with government, business, the community and other stakeholders.
People who have an Aboriginal background are strongly encouraged to apply.
Contact person and how to apply:
For more information:
Applications must include:
responses to selection criteria
referee details
resume or curriculum vitae
any other documents relevant to your application.
Send applications to:
'CONFIDENTIAL'
Sue Griffin
Custom People Solutions Pty Ltd
PO Box 5607
PERTH  WA  6831
or by email to: sue@custompeoplesolutions.com.au
Applications must be submitted by 5 pm AWST Tuesday, 30 September 2014.